Cobholm Primary Academy launches House system to build community spirit
Back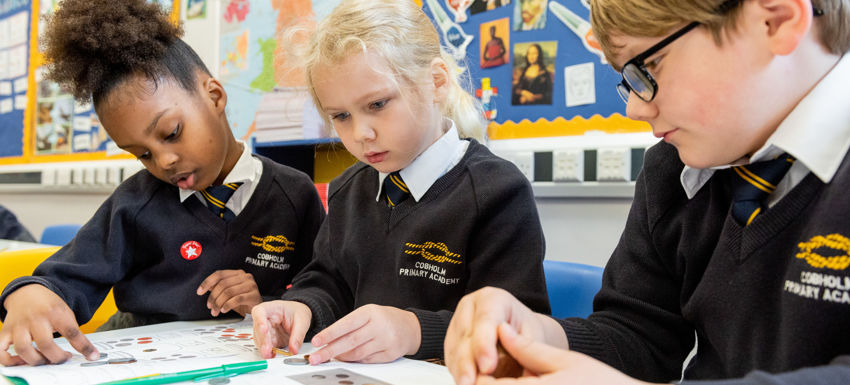 May 27th 2021
Pupils to earn points for House championship throughout the year for the Cobholm Shield
Cobholm Primary Academy has launched a new House system to build community spirit and inspire competition among pupils. Cobholm Primary School is a member of the Inspiration Trust, a family of schools based in Norfolk and Suffolk committed to ensuring every child has the best education possible.
Throughout the year, the school will run a number of special events and competitions where pupils can earn points for their house, as well as winning special prizes. At the end of the year, the house with the most points will be awarded the Cobholm Shield.
Pupils can also earn Dojo points through good behaviour in the classroom and around the school. At the end of each week, the house which has earned the most Dojo points will be celebrated.
Pupils were surveyed on what the new houses should be called. They chose woodland creatures as their preferred theme, with the new houses called: Hedgehogs, Barn Owls, Swallowtail (a type of butterfly) and Badger.
Children will be allocated into new houses over the coming weeks, with staff careful to ensure siblings are placed in the same houses. This is intended to make life easier for parents and carers, as different houses may be involved in competitions at different times.
Jordan Sullivan, Head of School at Cobholm Primary Academy, said:

"We wanted to introduce the house system as a means of building a sense of community across the school, and to show our pupils how their actions can help those around them. We're looking forward to seeing pupils earn points at debating competitions, sporting fixtures, and other special events throughout the year.

"Having seen it work successfully at other schools we've seen how it can introduce a community feel among children within the same house, while also bringing in a competitive spirit which can really help drive pupils on. The children are already really excited about joining their new houses and doing their best to earn points!"